Custom Factory Built Homes
TA Modular is a custom builder of portable buildings, modular homes, manufactured homes and park model trailers. Build with us and benefit from controlled costs, less material waste, shorter build schedules and executive-grade quality you can trust. At TA Modular, we are motivated by customer-driven innovation.
If you envision it, we can build it!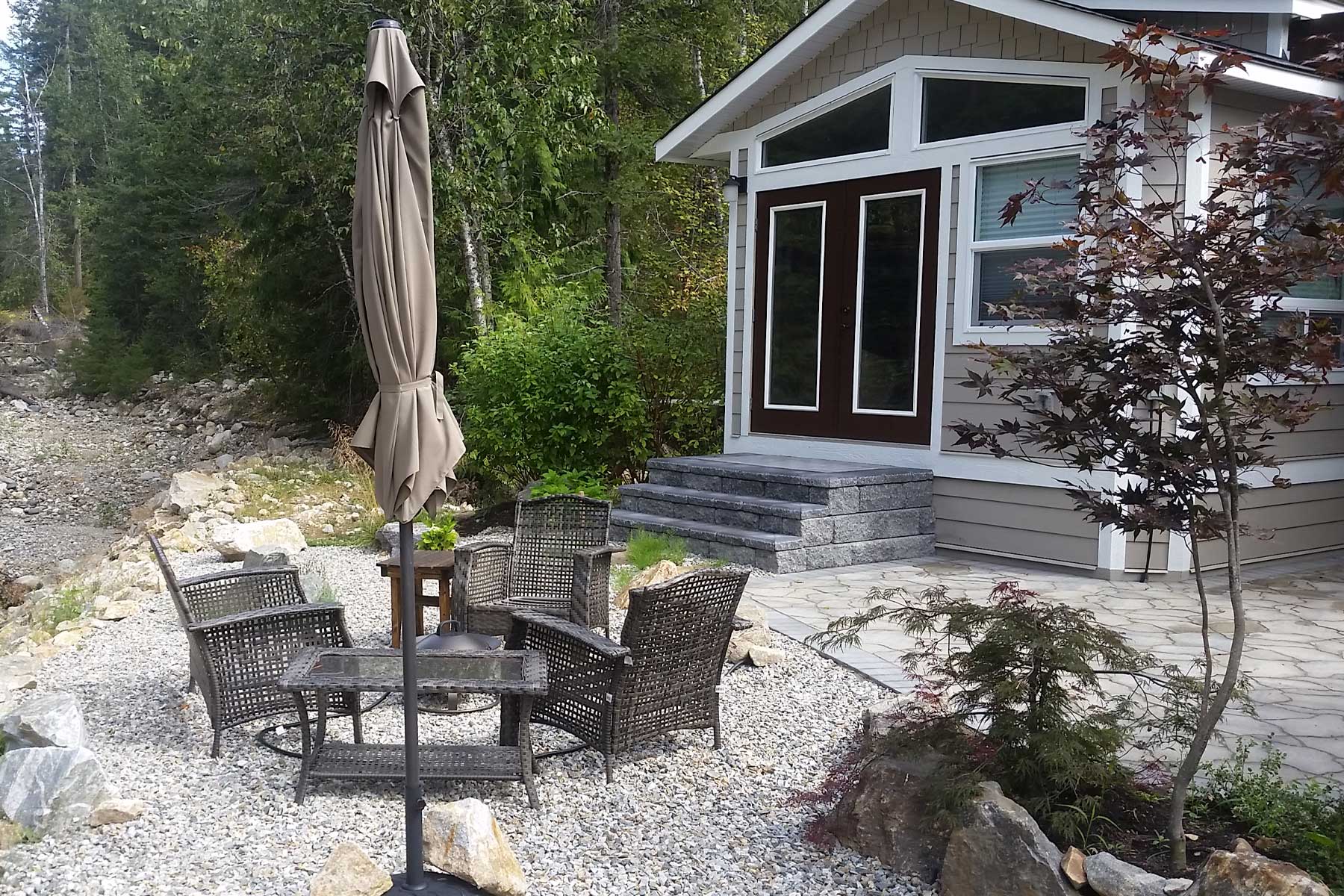 Your home away from home. Designed for occasional relocation only, the Park Model provides all the comforts and conveniences of home. Built on a single chassis with detachable hitch, these units require a special tow vehicle and oversized highway permits. Onsite hook-ups are required. TA Modular can assist you with a custom design and delivery.
Manufactured homes offer flexibility and affordability for every home buyer. Built in a controlled environment, TA Modular homes are consistently built to a high standards with minimal construction delays due to weather or difficulty scheduling subcontractors. TA Modular is a custom builder quality standard features – but can work to add any options on your wishlist.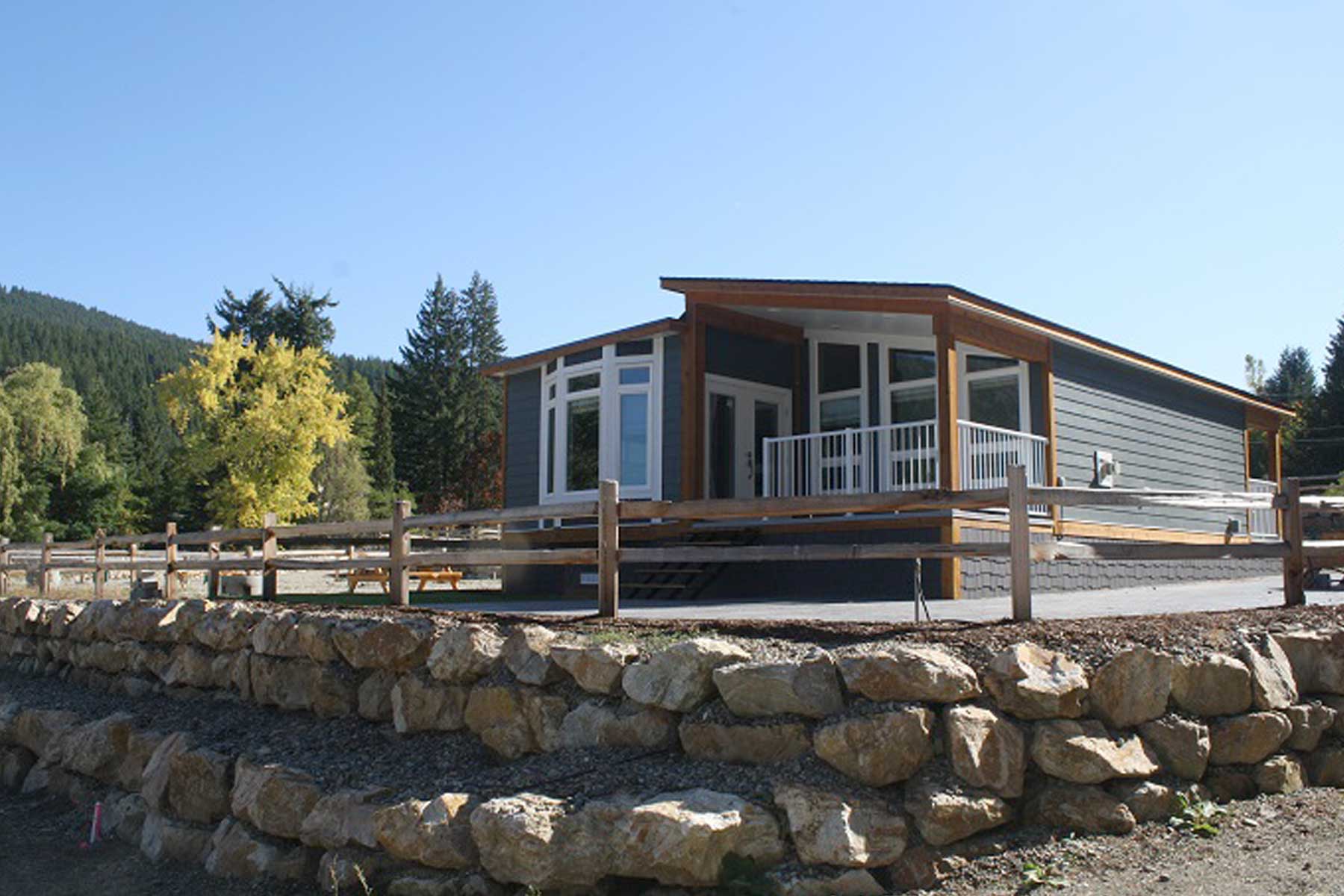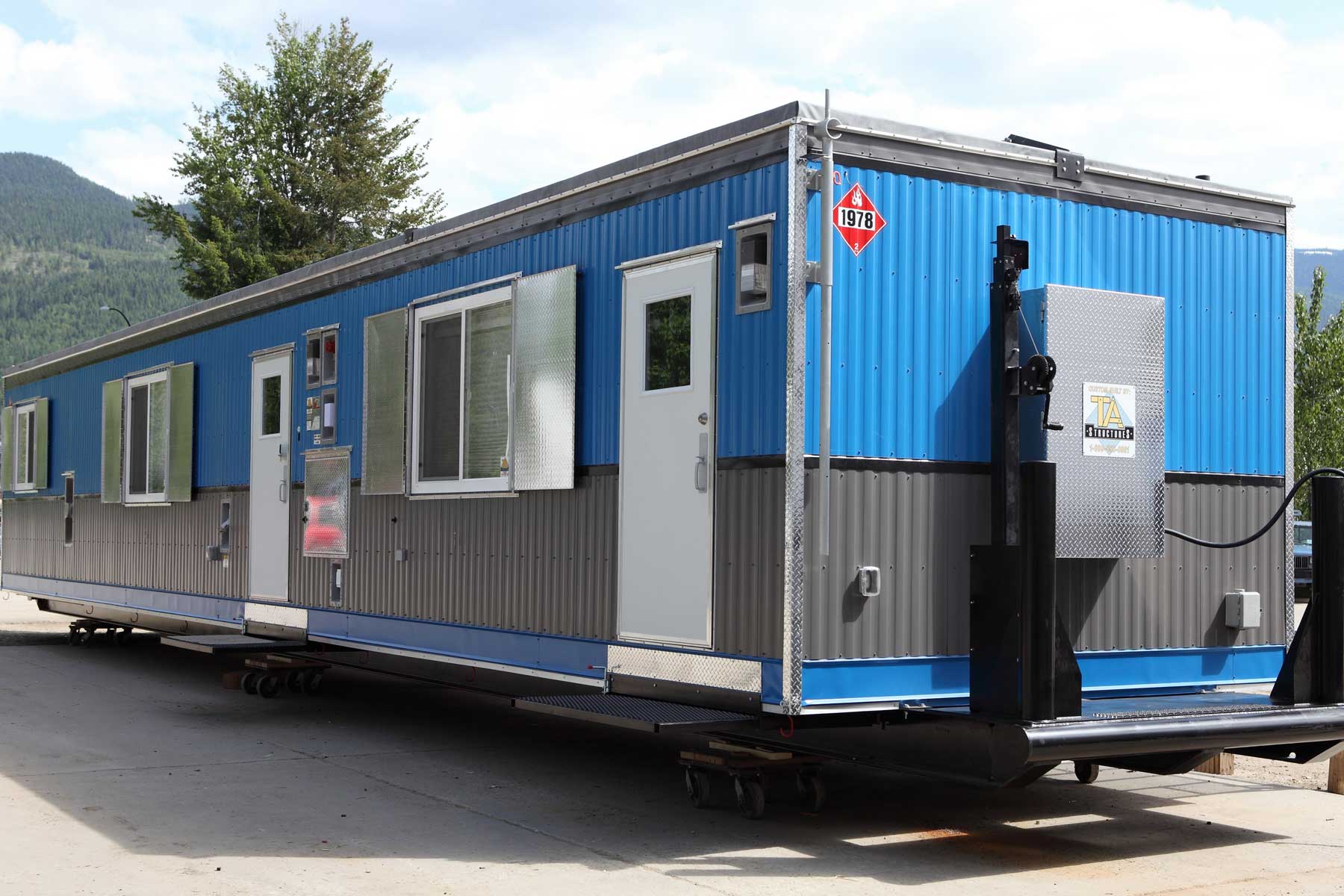 Anything BUT Cookie Cutter. TA Structures builds Relocatable Workforce Solutions that are completely customizable to suit your desired requirements and the logistical demands of your industry. Collaborating with our clients is priority as we ensure open communication, support and unmatched customer service from concept and design to manufacturing, transportation and setup.
YES! We're the houseboat builders! The team at TA Modular is the same team that builds houseboats for rental companies all over North America – including Twin Anchors Houseboat Vacations on Shuswap Lake, BC. We've been building houseboats since 1977 – giving us a lot of years of experience providing our clients with innovation and problem solving! Our largest houseboat offers over 3,900 sq. ft. of vacation space. Imagine what we can do with your custom modular home!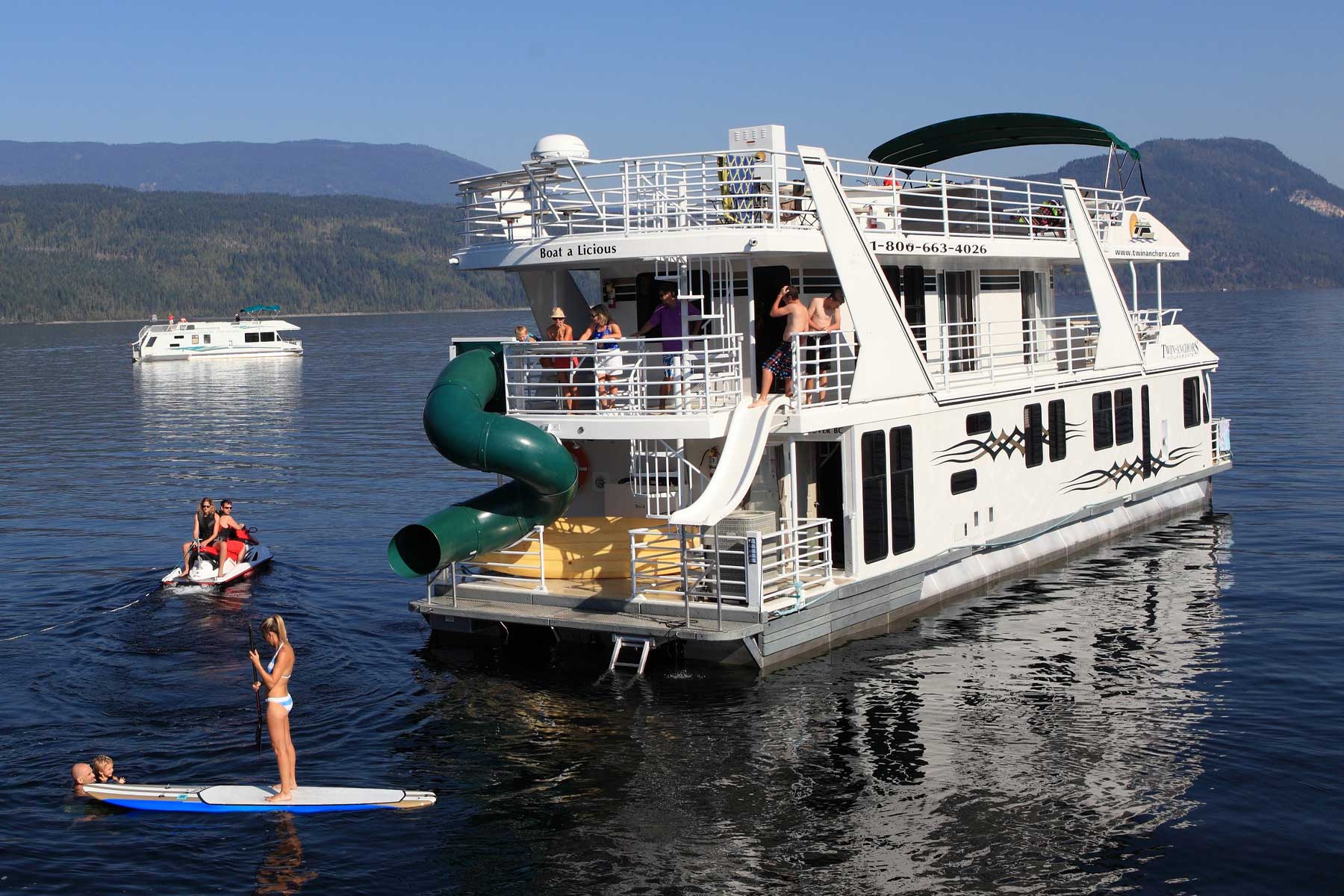 Custom, Sustainable, Eco-Friendly
Twin Anchors is proud to add custom factory-built homes to our repertoire. Our quality craftsmanship comes honestly from our notable history as a manufacturer of custom, luxury houseboats(Twin Anchors Marine) and durable, relocatable buildings (TA Structures). Our homes feature elegant interiors designed for comfort and stylish exteriors built to last. We offer our clients a customized building experience with personalized home designs.
Quality, Modular, Budget Friendly

Build your home in as little as 6 to 8 weeks production. All our products are built to meet or exceed the BC Building Codeand the National Building Code of Canada. TA offers clients delivery of their home and onsite setup.
It was a pleasure working with Ron and his team at Twin Anchors Manufacturing. Excellent customer service right from planning to the execution of the project. I was pleasantly surprised to discover that Twin Anchors has this whole division of manufacturing cabinets and counter tops etc. right in the little town of Sicamous. Renovations and new builds can become very stressful at times and working with contractors that understand the importance of timelines, budgets and quality of work is hard to come by these days. I would use Twin Anchors for all my future projects in the future and would highly recommend to anyone to anyone else with zero hesitation. Thank you for delivering on time and making this whole process a breeze. Thank you again!
Our experience with Twin Anchors Cabinet Division was very professional.

Ron was available to discuss and visit our home that very day to begin the process of measuring, quoting and us choosing our cabinet style.

The installers Todd, & Dave were very helpful, respectful and cleaned up after their work.

The overall experience was great and have recommended TA already.

Thanks again to Ron for facilitating our kitchen reno, we couldn't be more happy!
Last summer before things got too chaotic, I was asking for referrals regarding general updating in our Condo regarding flooring, & cabinet door replacement.

Malerie at Hair Affairs in Sicamous provided Ron Campbell's name as well as his contact information for me with an excellent recommendation with more then enough factual info to convince me that "If anyone can fix your problem , Ron can ; or knows who can …..he's the BEST !"

I believed her and now I'm also a happy customer of the TA  TEAM  recommending them to other residents of Mara Landing and proudly allowing them to view the work on my flooring as well as the cabinet door replacements.

Ron provided exceptional service; always prompt at returning my calls; listened to me & provided knowledgeable feedback; allowed me to come to the office to view samples;  never made me feel like I was wasting his time; thorough with his measurements; double checking concerns; returning more than once if necessary. Ron recommended Darcy for the flooring who also did an amazing job………..Ron is the "BEST",  and has an amazing reputation for his attention to detail. I agree with Malerie!

He was wonderful to work with and Twin Anchors is very fortunate to have him as a member of your TEAM !
Twin Anchors is ISO certified and certified through Quality Assessment Register (QUASAR) Twin Anchors is ISO certified. What does this mean? We established a quality assurance program in 1998 which encompasses design, manufacturing, delivery, and warranty. We are certified through Quality Assessment Register (QUASAR) accredited by the
Diversifying is what we do We are constantly diversifying our products to meet our customer's needs. At Twin Anchors Manufacturing we are constantly diversifying our products to meet our customer's needs. In 2002 Twin Anchors marine expanded to a 50,000 square foot manufacturing facility to build
Have you been priced out of the traditional housing market? Twin Anchors modular and park model homes may be the solution With current prices of homes at an all-time high finding an affordable home can be challenging, especially if you are a young family just starting